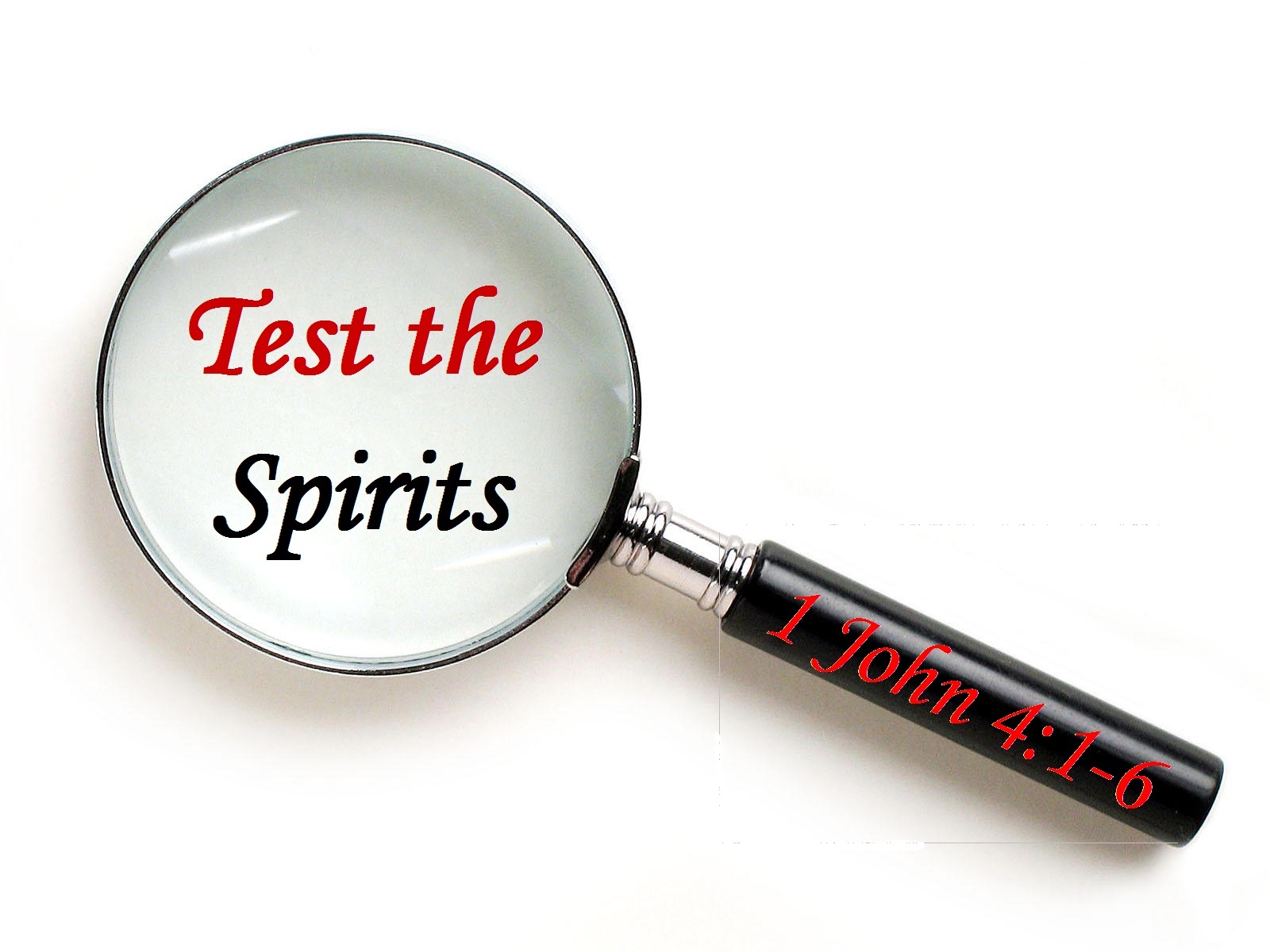 1 John 4:1-6—Beloved, believe not every spirit, but try the spirits whether they are of God: because many false prophets are gone out into the world. 2 Hereby know ye the Spirit of God: Every spirit that confesseth that Jesus Christ is come in the flesh is of God: 3 And every spirit that confesseth not that Jesus Christ is come in the flesh is not of God: and this is that spirit of antichrist, whereof ye have heard that it should come; and even now already is it in the world. 4 Ye are of God, little children, and have overcome them: because greater is he that is in you, than he that is in the world. 5 They are of the world: therefore speak they of the world, and the world heareth them. 6 We are of God: he that knoweth God heareth us; he that is not of God heareth not us. Hereby know we the spirit of truth, and the spirit of error.
Every born-again  believer has the indwelling presence of the Holy Spirit.
1 John 3:23-24—And this is his commandment, That we should believe on the name of his Son Jesus Christ, and love one another, as he gave us commandment. 24 And he that keepeth his commandments dwelleth in him, and he in him. And hereby we know that he abideth in us, by the Spirit which he hath given us.
1 John 2:18-28—Little children, it is the last time: and as ye have heard that antichrist shall come, even now are there many antichrists; whereby we know that it is the last time. 19 They went out from us, but they were not of us; for if they had been of us, they would no doubt have continued with us: but they went out, that they might be made manifest that they were not all of us. 20 But ye have an unction from the Holy One, and ye know all things. 21 I have not written unto you because ye know not the truth, but because ye know it, and that no lie is of the truth. 22 Who is a liar but he that denieth that Jesus is the Christ? He is antichrist, that denieth the Father and the Son. 23 Whosoever denieth the Son, the same hath not the Father: he that acknowledgeth the Son hath the Father also. 24 Let that therefore abide in you, which ye have heard from the beginning. If that which ye have heard from the beginning shall remain in you, ye also shall continue in the Son, and in the Father. 25 And this is the promise that he hath promised us, even eternal life. 26 These things have I written unto you concerning them that seduce you. 27 But the anointing which ye have received of him abideth in you, and ye need not that any man teach you: but as the same anointing teacheth you of all things, and is truth, and is no lie, and even as it hath taught you, ye shall abide in him. 28 And now, little children, abide in him; that, when he shall appear, we may have confidence, and not be ashamed before him at his coming.
In the above verse, John calls the presence of the Holy Spirit "the anointing which you have received from Him…"God has given us His indwelling Spirit but John now points out that there are other "spirits" loose in the world. If we have the Holy Spirit, we ought to "test the Spirits."  The Holy Spirit will always guide us into truth:
John 16:13-15—Howbeit when he, the Spirit of truth, is come, he will guide you into all truth: for he shall not speak of himself; but whatsoever he shall hear, that shall he speak: and he will shew you things to come. 14 He shall glorify me: for he shall receive of mine, and shall shew it unto you. 15 All things that the Father hath are mine: therefore said I, that he shall take of mine, and shall shew it unto you.
Christians often measure the validity of a sermon by how it sounds, the words used, the inflection of the speaker's voice, whether or not it makes them feel good. None of these are appropriate methods of determining a good sermon. In 1 John 4:1 the word for "test," actually  means "to approve or examine." The term was used of gold that was to be put in the fire to test its purity. 
Proverbs 4:7— Wisdom is the principal thing; therefore get wisdom: and with all thy getting get understanding.
Every man or woman of understanding, by definition indeed may have wisdom. But not every man or woman who has wisdom has yet attained understanding. It is important to know that understanding is not just intellectual. It is spiritually intuitive in the sense that we know by the illumination of our spirit by the Holy Spirit and so we understand what we know with the sanctified mind.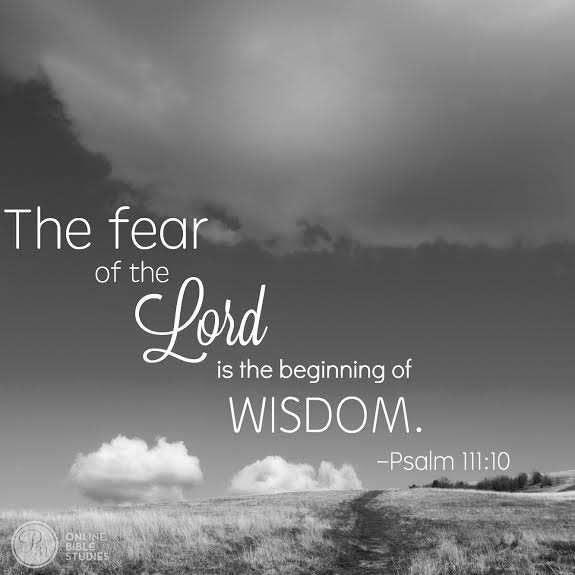 Someone can hear the message of the Gospel but unless the Holy Spirit illuminates the message and touches the individual, convicting them of their sins, that person cannot become regenerate. Furthermore, one must become regenerate before they can be discipled. Similarly, one cannot truly become a person of understanding  unless he/she is first a disciple.
John 8:30-32—As he spake these words, many believed on him. 31 Then said Jesus to those Jews which believed on him, If ye continue in my word, then are ye my disciples indeed; 32 And ye shall know the truth, and the truth shall make you free.
Thus, a carnally minded believer who still is attached to the things of the world already lacks wisdom and limits himself from gaining understanding. If those who already know the truth are willfully not living it in divinely powered sanctification, what basis is there for them to know the deeper things of God if they fail to act on what they already know or have? Just a thought. When one can make a passage of Scripture say anything one wishes, one can believe anything, including that which is of AntiChrist is of Christ. As a result, that which is false is believed to be true. Perhaps one of the reasons for the apostasy in today's churches may be because of what I just mentioned above. 
So then what was John's definition of an Antichrist? According to the Bible, John defined an antichrist as any person (or group) who denies the Father and the Son. In 1 John 4:3, he explained, "every spirit that does not confess Jesus is not from God. And this is the spirit of the antichrist, of which you have heard that it is coming; and now it is already in the world." When analyzed critically, one can see that any person or group, which does not recognize that Jesus Christ, the Son of God, has come in the flesh, is a person or group that has been seized by the spirit of antichrist.